Professional Development
LIVE!

Resume Writing Tips for International Education: May 29th at 2 pm (eastern)

This is a MUST for Int'l Ed and cross-cultural job seekers. This session will be led by Melibee's Founder, Missy Gluckmann, who has helped hundreds of people land their dream jobs across cultures!
LIVE/FREE!

Interview with Tayo Rockson of Use Your Difference (UYD) Media: May 30th at 2 pm (eastern)
This millennial, cross-cultural trainer, and Third Culture Kid grew up in 5 countries before graduating high school. He is now the CEO of UYD Management. Tayo Rockson inspires us to explore culture and leadership – and why it should matter to us all.
LIVE!

  Writing Your Cultural Stories: May 31st at 2 pm (eastern):

Through writing prompts and discussion, we'll explore your stories that have helped to shape moments in your life.

Travel, Black, and Fear with Candace Doby (for study abroad advisers)
Candace is a marketing executive who didn't travel abroad until she was 27. In this session, she shares marketing tips to encourage more students of color to go abroad.  Her perspective as an "outsider" of international education administration is enlightening!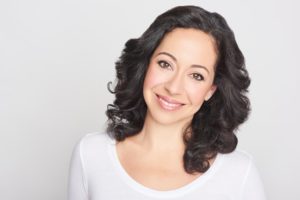 Interview with Jennifer Hamady, Voice Coach
Jennifer is a voice expert and psychotherapist. She answers our questions about how to discover our voices in this world.
This is FREE!
Fair Trade Learning Abroad
An interview on the standards and practices of fair trade learning with Dr Eric Hartman and Brandon Blache-Cohen (Amizade).
This is FREE!
Interview with Daniela Papi-Thornton on Learning Service Abroad
An interview on the philosophy of learning service abroad with Daniela Papi-Thornton.
This is FREE!
Professional Development
Beyond Abroad: Innovative Re-entry Exercises
A 59 page PDF with 14 innovative re-entry exercises for travelers and groups of students.
The Decolonization of Education Abroad with Dr Anthony Ogden
We're bringing more students abroad, yet they're choosing to huddle together on the veranda to observe others from afar. How can we design programs that encourage participation in the local culture without overwhelming our students?
Understanding Race in America with TaNesha Barnes
This webinar encourage conversation and healing around Race in America.
This is FREE!
These Tools Will Grow Your Cultural Knowledge
Practical Pre-Departure Planning for the Global Sojourner
Pop culture and personalized vignettes will spice up your preparation for a sojourn abroad – whether you're an individual or planning a pre-departure meeting, this tool is for you!